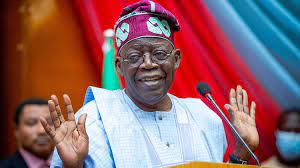 The Planning and Strategy Committee of the Tinubu Campaign Organisation has alerted the All Progressives Congress (APC) to the possibility of about 192 National Assembly members defecting from the party to other parties following the outcome of the party primaries that made some members lose a return ticket.
The committee, chaired by a former Secretary to the Government of the Federation, Babachir Lawal, made the recommendation in its 'Report on the Actualisation of the Presidency of Asiwaju Bola Ahmed Tinubu in the Coming 2023 General Election.'
The committee, which highlighted the factors the party should consider in settling for a running mate and the possible choices the party could choose from, asked President Muhammadu Buhari, the party's presidential candidate, Tinubu, leaders of the National Assembly and other party leaders to intervene.
It warned that the defection of the members might affect the party.
The committee's report, a copy of which our correspondent sighted on yesterday, had 23 members, 22 of whom signed the document except a former Chairman of the Economic and Financial Crimes Commission, Nuhu Ribadu.
Other ther members of the committee included a former Speaker of the House of Representatives, Yakubu Dogara; serving senators Opeyemi Bamidele, Ishaku Abbo, Grace Bent and Basiru Ajibola; member of the House of Reps, Musa Sarkin-Adar, Komsol Longgap and Olawale Raji; former senators Adesoji Akanbi, Abu Ibrahim and Magnus Abe.
Others were the Director-General, Tinubu Support Group, Umar Mohammed; Deputy Governor of Nasarawa State, Silas Agara; former deputy governor of Lagos State (under Tinubu), Femi Pedro; Safaa Adam; Amina Indala; Kashim Imam; Akin Awodeyi-Akinseyiwa; Saadatu Garba; Abubakar Sanusi and M.T Usman.
The report of the committee, which was said to have been handed over to Tinubu for consideration and implementation, partly read, "Defecting to other parties is quite common during electioneering but it is more worrisome for this election as a lot of influential members feel aggrieved with the processes of the elections.
Credit: Punch